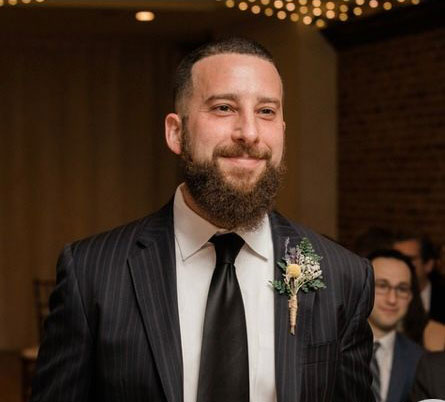 Dr. Lewis was born and raised in Caldwell, NJ and is a graduate of James Caldwell High School and Cook College at Rutgers University. His boyhood dream of becoming a veterinarian came true in 2003 when he graduated from Tufts University with his doctor of veterinary medicine degree. Dr. Lewis subsequently spent 13 months in a rotating specialty small animal medicine and surgery internship at the Veterinary Referral and Emergency Center in Norwalk, CT, falling in love with emergency work and the art of small animal ultrasound exams. After his internship, Dr. L joined the teams at Iselin Veterinary Hospital and the Central Jersey Veterinary Emergency Service where he eventually became the medical director, serving in that capacity for several years before bringing his practice to Eagle Rock Veterinary Hospital in West Orange. It was at Eagle Rock Veterinary Hospital that Dr. L was exposed to high level veterinary dentistry and was determined to become proficient at it. Dr. Lewis joined the Tri State Veterinary Dental Society during his tenure at Eagle Rock and continued to advance his ultrasound, soft tissue and oral surgery skills. After 17 years in practice, Dr. L moved to the American Animal Hospital where he spent 15 months providing the best care possible to the pets of Morris County while also starting the search for his permanent home, St Francis.
Dr. L has a unique ability to connect with both pets and their parents, forming life long bonds with countless families in the local communities in which he has practiced. His patients and their parents truly become part of his family. He enjoys all areas of medicine, from new puppy appointments to routine wellness exams and complex medical cases all the way up to end of life / hospice care, his patients and their parents receive the kind of respect and compassion everyone wishes they could get from a doctor. He is often asked to provide care to pet parents but has yet to take any of them up on their request!
Dr Lewis is married to our office manager and co-owner April Hendricks, they met while working at ERVH and instantly bonded, spending several years as best friends before eventually becoming a family. They have a daughter named Francis Ophelia and an amazing son (step son to April) named Spencer. They have lived in the Shongum Lake community of Randolph since the end of 2019 and are thrilled to welcome you all into their family. They have built St Francis to be a welcoming, comforting center, with top level technology and family-centric care, hoping to become a cornerstone of veterinary care in Morris County and beyond for countless years to come.